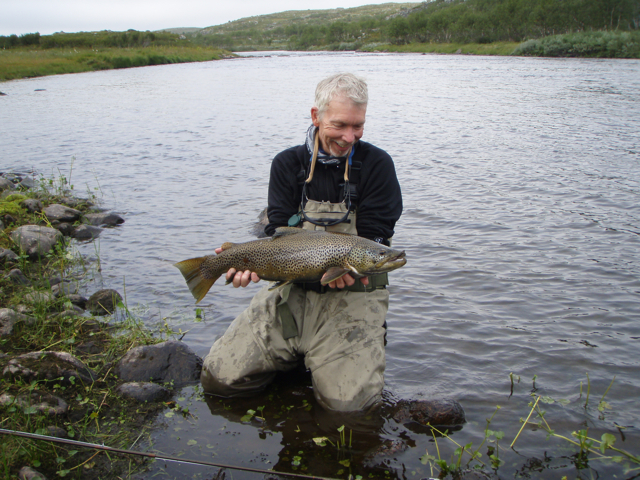 Charles Jardine
Charles Jardine was born into a family of fly fishers and artists; his father being the late wildlife artist and respected salmon fisher: Alex Jardine. In 1976, after a near continuous association with the streams and still waters of the south, Charles was invited to work with Dermot Wilson at Nether Wallop Mill in Hampshire as a full time guide and later instructor. During this period Charles gained the APGAI certificate as well as starting to contribute to the national angling press.
Charles left the Mill in 1981 having also achieved the National Anglers' Council award in salmon and trout casting and also fly dressing (now the Salmon and Trout National Instructors Certificate). This culminated in him being asked to write about angling matters for the London Daily Telegraph. It was this, which prompted him into full time wildlife painting and angling writing which he continues to do to this day.
In the early 90's he, together with IPC, Terry Griffiths, Peter Cockwill and Chris Ogbourne started the ground breaking magazine: Still Water Trout Fisher then leaving to work exclusively on EMAP titles in the UK: Trout and Salmon magazine and Trout Fisherman which he has done for the past eight years. He has written extensively for publications abroad such as The Field, The FFF journals, Germany's Flieganfischen, American Angler and also Italian and Scandinavian fishing magazines. He now concentrates primarily on his art work and photography in Fly Fishing & Fly Tying.
Charles has written four books; The Sothebys Guide to Fly-Fishing for Trout, the critically acclaimed Dark Pools, more recently Small Water Trout Fishing and the pocket book: The Fly Fishers Catch. He has also co-authored with Bob Church, Stillwater Trout Tactics and illustrated a further twenty or more books on fishing and wildlife.
Charles Jardine's paintings can be found in private collections throughout the world and he continues to demonstrate casting techniques at the national Game Fair, Chatsworth Angling Fair and many other shows in Europe and the USA. He also demonstrates fly tying, particularly at the Federation of Fly Fishers annual conclave in the US. He is an honorary member of the FFI Casting Board of Governors in America, a Vice president of the Fly Dressers Guild and previously sat on the FFF European Casting Board as well as holding the FFF Masters certificate (fly-casting).
More recently he has been a champion for the campaign for Angling with Countryside Alliance and perhaps his greatest achievement to date is his Fishing 4 Schools programme that has now taken off internationally.