 Fly Fair Editie 2023 – 13 & 14 mei
De Fly Fair 2023 zal plaatsvinden in het weekend van 13 en 14 mei bij 't Smallert in Emst. Eindelijk elkaar weer ontmoeten op het mooiste en oudste vliegvisevenement. 't Smallert is een unieke locatie tussen Apeldoorn en Zwolle met een forellenkwekerij, visvijvers en eigen uitgebreide horeca.
The Fly Fair 2023 will take place in the weekend of 13 and 14 May at 't Smallert in Emst. Finally meet again at the most beautiful and oldest fly fishing event. 't Smallert is a unique location between Apeldoorn and Zwolle with a trout farm, fish ponds and its own extensive catering industry. 't Smallert has its own car park and the option to divert to additional parking nearby.
Alle informatie over de openingstijden, parkeren, ticketprijzen etc. vindt u op de pagina Bezoekers
More information about the program, opening hours, ticket prices, etc. can be found on the page Visitors
Bent u reisagent, hengelsportwinkelier, uitgever of importeur en bent u geïnteresseerd in het huren van een stand op de komende Fly Fair?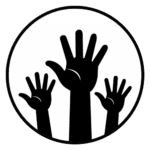 Een mooi evenement als de FlyFair kan niet worden georganiseerd zonder vrijwilligers. Aanmelden kan bij Dave Moraal via vrijwilligers@vnv.nu Iedere hulp is welkom!
De FlyFair 2023 wordt mede mogelijk gemaakt door: