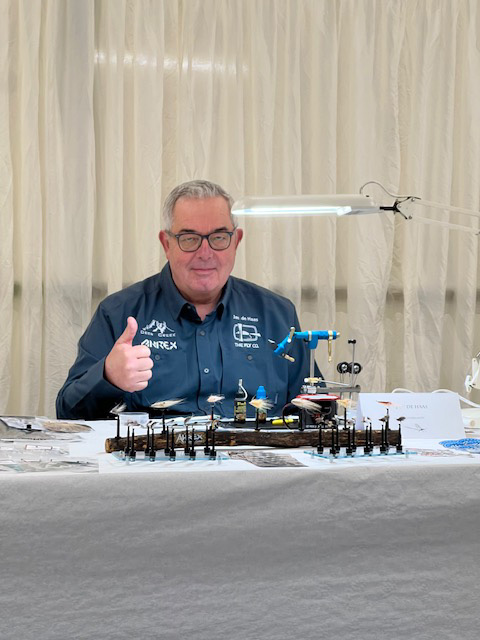 Jan de Haas
I'm Jan de Haas and I come from Holland, I've been doing fly fishing for 20 years now and intensive fly tying for 5 years now. Fishing in Holland for pike and trout in neighbouring countries, fishing for sea trout in Denmark became addicted some years ago. This will be my 4rd year tying at the fantastic show the Dutch Fly Fair and feel honoured to be invited to be a part of it again.
I also showed my skills as a pro-team member from Ahrex, Flyco, Deercreek and Easy Shrimp Eyes in England, Scotland, Belgium, Ireland, Norway and Holland at fly fairs. During these 2 days of fly tying and fun I always have some goodies, on my desk from my sponsors so don't miss it.
Looking forward to meet you in May 2023, and see my old friends again and make new friends to have a little catch up.